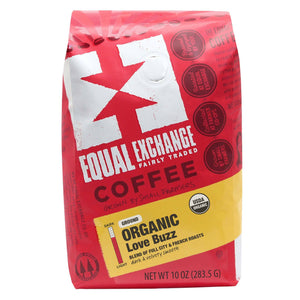 This dark and smoky favorite has sweet velvety layers of chocolate brownie, caramel corn, malt and toffee.
Aroma: floral, malt, apple pie
Flavor: very dark chocolate, smoky, malt
Mouthfeel: dense & fudgy
Fairness to farmers. A closer connection between people and the farmers we all rely on. Equal Exchange is a cooperative with farmers in Mexico, Peru, Paraguay, Bolivia, Ecuador, Colombia, Costa Rico, Guatemala, Panama, Honduras, Dominican Republic, Nicaragua, Burkina Faso, Togo, Ethiopia, Congo, Sough Africa, India, West Bank and Sri Lanka.