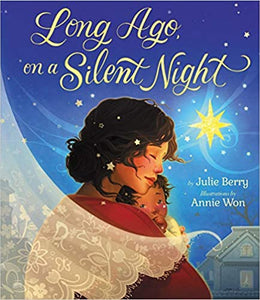 Long ago, in a dusty barn, a mother took a child in her arms, wrapped him snug, made his bed in the hay. He was her gift that Christmas Day. There's no sweeter gift than a life so new. My best gift, little one, is you.

In this poignant and lyrical story by Printz Honor recipient Julie Berry, the miracle of Christmas and the promise in every new child come together in a luminous celebration of unconditional love and hope. With tender, incandescent illustrations by Annie Won, the wonder of the nativity story and the marvel of every baby come alive in a wholly extraordinary book for families everywhere.

A special, beautiful keepsake storybook to read, share, and cherish every Christmas season with the ones you love.