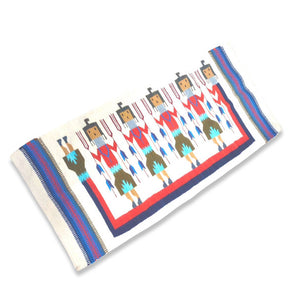 Natural pigment and traditional weaving technique are applied to this handwoven accent rug.
It takes its influence from the Zuni SW Native American Culture.
Its precise geometry and brilliant color make it a focal point in any setting. 
2 LBS
30" x 60"
100% wool, cotton warp
Hand Loomed
Dry clean only
Designed for floor use
Made in Mexico.