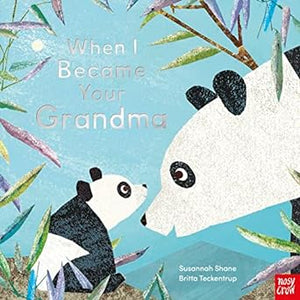 A heart-warming picture book about the love between grandmothers and grandchildren, featuring a shimmering silver foil cover!

For one little panda cub, days spent with Grandma are always the best days of all. From chewing on bamboo and playing in the grass, to sheltering from a snowstorm and snuggling up in a tree as night falls, Grandma is there to share, play, help, and cuddle.

With a beautifully reassuring, rhyming text by debut author Susannah Shane and stunning artwork by award-winning and internationally bestselling illustrator Britta Teckentrup, this picture book is the perfect gift for children and their grandmas, and will soon become a bedtime favorite.