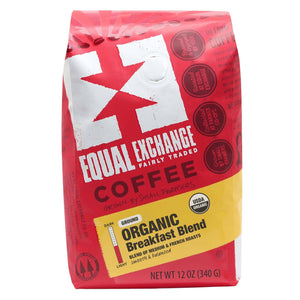 This classic blend is sweet and balanced with a creamy mouthfeel and hints of chocolate brownie, roasted nut and caramel.
Tasting Notes
Creamy & Balanced
vanilla, milk chocolate, citrus

Please note: tasting notes and descriptions refer to the natural flavors and nuances of the coffee. There is no added flavoring.
Fairness to farmers. A closer connection between people and the farmers we all rely on. Equal Exchange is a cooperative with farmers in Mexico, Peru, Paraguay, Bolivia, Ecuador, Colombia, Costa Rico, Guatemala, Panama, Honduras, Dominican Republic, Nicaragua, Burkina Faso, Togo, Ethiopia, Congo, Sough Africa, India, West Bank and Sri Lanka.