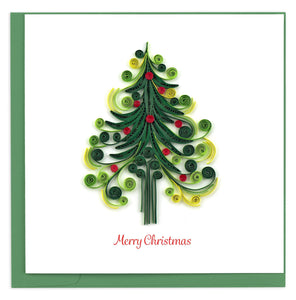 Christmas is a time to be around friends and family. It's the time to reflect on the memories you've made during the year. With the Christmas Tree Quilling Card, you can give that feeling of warmth and happiness to the ones you love the most!
Outside Copy: Blank
Inside Copy: Blank
Inside Size: 6in x 6in
Description: All of our cards come with a coordinating envelope, and a short history of quilling on the back of the card. Made in Vietnam.