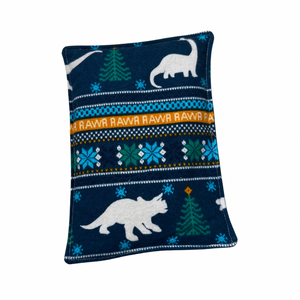 The Boo Boo bag is approximately 8 by 6 inches and filled with long grain 🌾 rice. They can be kept in the freezer or heated up in the microwave for one minute to help with all aches and pains.
The Boo Boo bag is a great way to relieve aches and pains. It is specifically designed to reduce swelling and inflammation, making it an ideal choice for anyone in need of healing relief.
The Boo Boo Bag is made from durable 100% cotton flannel, so it's designed to last. Do not place in water only spot cleaning is recommended as needed.
It is recommended to always verify the temperature of an item before administering it to a child and or dependant, as it may attain high temperatures and potentially result in burns. This precautionary measure is essential to ensure the safety and well-being of the child and or 
dependant
 and should be upheld at all times.