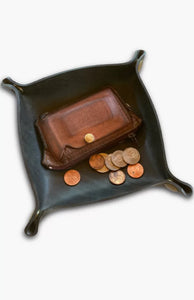 12" X 12" Snaps in 4 corners
Made of recycled rubber tires this will last for years and take the wear and tear!  Sadle, Tek Bahadur   Made in Nepal.

*NOTE: Because these products are made from real used tires that have been recycled, they are each unique and may have imperfections.