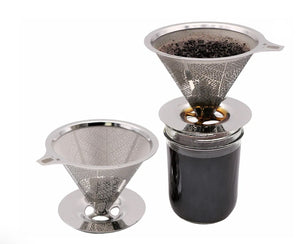 Class up your morning with this beautiful stainless steel pour over coffee filter!
They take a little time, but pour over is one of the highest quality ways to brew coffee. Also great for camping, power outages, or your off-the-grid cabin in the woods.
A perfect gift for the coffee geek in your life.