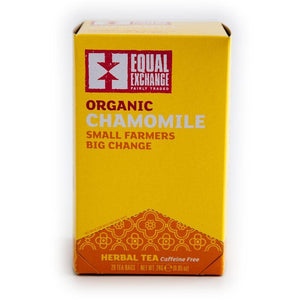 Calming Egyptian chamomile soothes the mind and quiets the spirit. Find your inner peace. Caffeine free.
Aroma: floral, apple, honey
Flavor: sweet, floral, honeycrisp apples
This herbal tea comes from Egypt, home of the finest organic chamomile in the world. It is German Chamomile (Matricaria chamomilla) with a delicate floral aroma and the soothing properties that have been used in herbal medicine for centuries. Let our chamomile help you relax during a stressful day, or enjoy a peaceful cup before bedtime.