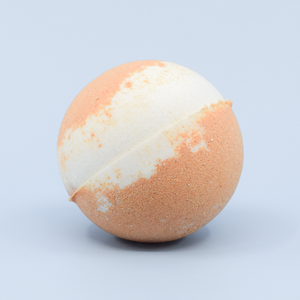 Add zesty orange and aromatic patchouli to your bath routine for a more energizing and relaxing experience. Enjoy the benefits of invigorating orange and calming patchouli for a more balanced and rejuvenating bath time. Each bath bomb is handmade with richly moisturizing and soothing Coconut Milk and Sweet Almond Oil. Sweet Almond Oil is known to nourish and calm your skin. These bath bombs make the perfect gift for any occasion! 
100% Natural | Eco-Friendly | Handmade
DIRECTIONS: Once immersed in a hot bath, gently set the bath bomb in the water and watch it fizz and melt, and enjoy the rich and relaxing aroma.