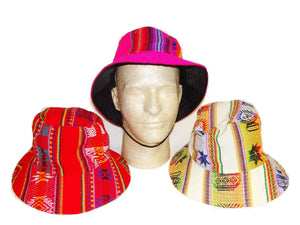 Soft and pliable 100% cotton weathered manta woven fabric.

Cotton chin cord with an adjuster.

Unique real cotton woven fabric and crown band.

Hat is breathable and cool.

Integrated sweatband.

Shape of crown is a bit like a safari shape with just a bit of dome, yet soft like a bucket.

Brand new with tags.

Great seller for spring and summer campers, hikers, fishermen, tourists, girls and boy scouts. Just a cool hat.